As well as stocking all the common ranges of bedding and feed we have a well stocked area within the store of everything else you would need to keep your horse in tip-top condition.
We stock many supplements, shampoos, hoof oils, shavings forks, brooms, headcollars all from leading manufacturers.
We have a small range of wormers available: Equest, Equest Pramox, Equimax, Eraquell, Strongid P and Panacur and also worm count kits to ensure your horse is fully covered.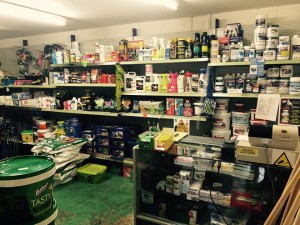 We also supply Rutland Fencing including energisers and fence posts.