We stock a wide range of feed for Dogs, Cats, Rabbits, Guinea Pigs, Ferrets, and we can also order feed for other small animals or if we don't have your particular brand in stock.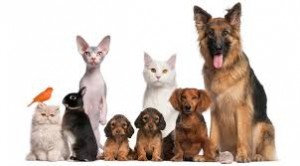 Some of the feed that we stock are shown below with the prices (subject to change) but please pop into one of our shops to see the full range:
Own Brand Complete Dog Food – Buttermutt 15kg  £8.25
Breederpack Complete Dog Food 15kg £9.00
Dr John Silver Complete Dog Food 15kg £10.99
Chudleys Classic Complete Dog Food 15kg £19.15
Gusto Puppy/Junior 12kg £12.40
Breederpack Complete Cat Food 15kg £15.10 inc vat
Allen and Page Guinea Pig 20kg £13.50 inc vat
Chudleys Rabbit Royale 15kg £9.80
Heygates Rabbit Pellets 20kg £7.75
Alpha Ferret Feast 10kg £18.50 inc vat
We have large bags of Hay, Straw and Shavings if you don't need or have the space for a bale.
We also do a range of bird feed for Budgies, Canaries and Parrots in sacks.